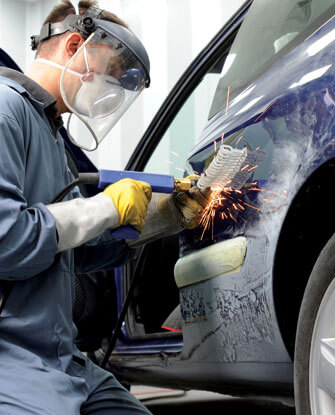 When you have had an accident or even a small shunt getting the best company to carry out car body repairs in Warrington is essential. At Ashcroft Auto Centre we offer repair service at competitive prices. Our work is of the highest standards and all of our staff have years of experience in the industry. In addition, whilst your car is in for repair we can offer you a courtesy car to keep you on the road.
If you have been involved in an accident, however small, Ashcroft Auto Centre has car body repair shops in Warrington and can make the repair process as painless as possible with a fast turnaround. We also offer a delivery and pick up service for all car body repair jobs.
Car Body Specialists in Warrington
If you live in or around the Warrington area, Ashcroft Auto Centre is the most efficient and professional car body repairs centre where your vehicle will receive fast attention and a professional showroom finish. We use the best quality paints and you can relax knowing that your car will be repaired and painted to meet MVRA standards.
At Ashcroft Auto Centre we have paint booths that will easily accommodate both large 4 X 4 people carriers and small saloons. Every panel that is treated will be wax oiled and we will apply an under seal to ensure that the replacement panels will not be affected by salt or other road debris. We use state of the art spray guns and the best quality paint that will perfectly match the original colour. We can spray paint your vehicle in a wide range of colours including all the metallic hues. Look at the best car body repairs shop in Warrington and see how we can help to restore your vehicle to its best. Ring us on 01925 728 300 or send an email for more details to info@ashcroftautocentre.com.