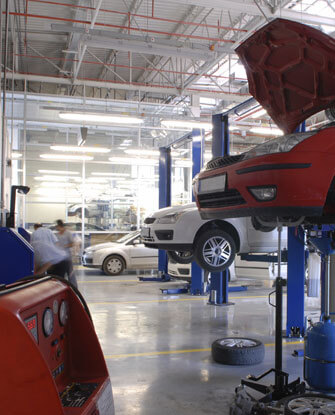 Established for many years in the Warrington area, Ashcroft's Auto Centre will undertake all kinds of vehicle repairs, maintenance, services and MOTS. We are an independent business and provide a first class service whether you have a small problem or your car has a major fault. At our Garage Warrington, we will carry out the annual testing in the minimum of time and if you want a pre MOT check we can also arrange for this to be done.
Our Garage Warrington services at Ashcroft Auto Centre works on all makes of vehicles and not just cars. We can carry out repairs, maintenance and servicing for light commercial vehicles and we also supply new tires, exhausts and brakes for all makes and models.
Car Repair Garage in Warrington
Our partnership with both BMW and Vauxhall, means that we can carry out routine services and supply genuine replacement parts for all models. There is no need to go to your original dealership as we are licensed to work on both of these makes without any danger of invalidating the warranty on your car.
Many of our customers are regular clients who always return to Ashcroft Auto Centre due to the excellent service and friendly staff. In fact, we have a reputation as one of the best garage Warrington services and will always do our best to solve any problem you may have with your vehicle.
There is a full list of garage services on offer from Ashcroft Auto Centre on our website at www.breakdownrecoverywarrington.com. Or, you can ring 01925 728 300 and speak to one of our highly qualified engineers about your problem or inquiry. If you want to get in touch by email the address is info@ashcroftautocentre.com. We will get back to you within 24 hours.